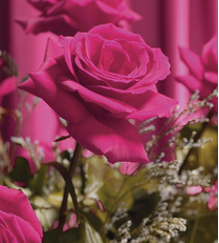 Patricia M. (Pierce) Harmon, 71, of Harrisburg departed this life on Monday, March 7, 2022, in St Bernard Medical Center in Jonesboro, Arkansas. She was born December 31, 1950, in Harrisburg, Arkansas.
She was the daughter of A. D. and Bernice (Vail) Pierce. Her parents preceded her in death and she was also preceded by her husband, Chester Lee Harmon. She was also preceded by one daughter, Patricia Pierce, two brothers: Allen Pierce and Steve Pierce, one sister, Brenda Mahan.
She was of the Pentecostal faith, worked at the shoe factory, and enjoyed spending time with family and friends.
She is survived by her son, Jason Lee Harmon of Harrisburg, two daughters: Tammy House of Columbia, S C, and Shayna Caskey of Harrisburg, one brother, Terry Pierce, four grandchildren, and two great-grandchildren.
The family will host a Memorial Service Saturday, March 12, 2022, at the Harrisburg Community Center on South Street in Harrisburg.
Visitation will begin at 9:30 Service will be conducted by Bro. Phillip Jenkins at 10:00 and visitation will continue with refreshments until 12:00.
The family is asking you to come and join them in remembering their Mother, Grandmother, and Sister.