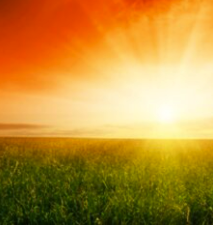 Gay Lacy III of Newport, Arkansas, departed this life on Monday, January 3, 2022, at the age of 73. He was born July 5, 1948, in Newport, the son of Gay Lacy, Jr., and Ila Jo (Boren) Lacy.
He was a graduate of Newport High School and earned a degree in Agronomy from the University of Arkansas. He was a self-employed farmer and a member of the First United Methodist Church of Newport.
During his lifetime, he had been active in farm, government, church, and community organizations and activities.
He was preceded in death by his parents.
He is survived by his wife of 50 years, Sandra, of the home; one son, Gay "Bo" Lacy, IV and wife, Sabrina of Little Rock; one daughter, Elizabeth Lacy Durren and husband, Chris of Rogers; three grandchildren, Landry Elizabeth Lacy, Beau William Lacy, and Analise Jane Lacy; two sisters, Elaine Wooldridge and Melinda Lacy, both of Jacksonville, Florida; and a lifetime of friends.
Funeral services are 2:00 p.m. Friday at Jackson's Newport Funeral Home Chapel, with interment in Walnut Grove Cemetery. Friends may visit at the funeral home, Friday, 1:00 p.m. until service.
Those honored to serve as pallbearers are Bo Lacy, Chris Durren, Chad Crabtree, Todd Watson, Derek Haigwood, Drew Haigwood, and Billy Moreland.