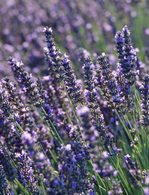 Don Shelton, Sr., of Diaz, Arkansas, departed this life in Little Rock on Monday, March 28, 2022, at the age of 90. He was born August 20, 1931, in Payneway, the son of Willie D. and Madge (Guarr) Shelton.
He graduated in 1947 from Marked Tree High School at the age of 16. He began his college career at Arkansas State College in Jonesboro, transferring to the University of Arkansas in Fayetteville, where he received a Bachelor of Science degree in Animal Husbandry. Mr. Shelton then returned to Arkansas State College where he earned his Master's degree in Education.
He began his career scouting cotton for Ritter and dabbling for a short time in real estate.
On December 4, 1953, he married Betty Marie Parsley, and together they enjoyed 55 years raised 3 children and watched and enjoyed as their family grew with each marriage and the addition of each grandchild.
Following the completion of his Master's degree, in 1954-55, he began a full-time career scouting cotton for Ritter. His career in education began when he was offered a teaching position at the Weiner Schools, a few years later, Mr. Shelton took a position at Tuckerman High School. In 1966, he began his lifetime career at the Newport Special School District. He worked diligently as a high school guidance counselor for the next 25 years, in 1991. His wife, Betty, retired the following year and the Newport High School yearbook was dedicated to Mr. and Mrs. Don Shelton. He was known and loved by many students and fellow educators for his caring and love for the students and the people around him. He was a man of great character, always treating students fairly and sharing his knowledge with his kind encouraging demeanor.
He was well known and respected for his tremendous work ethic. Along with being a full-time educator, he worked raising livestock and growing hay on the family farm. he lovingly instilled a work ethic in his children and grandchildren.
He enlisted and served in the United States Army and was a member of the North Side Church of Christ.
He will be forever remembered for his great love of family, especially his wife, Betty, his children, grandchildren, and great-grandchildren and his slow patient and kind ways that made everyone feel heard and important.
He was preceded in death by his wife, Betty (Parsley) Shelton; and his parents.
He is survived by two sons, Don Shelton, Jr., and wife, Cindy of Conway, and Steve Shelton and wife, Debbie of Heber Springs; one daughter, Susan Shelton Morrison and husband, Randy of Diaz; nine grandchildren, Kelly Hartwick and husband, Brad, Erin Wells and husband, Matt, Ashley Shelton, Shane Wilhite, Hannah Hardin Simpson and husband, Andy, Randy Lee Morrison and wife, Amy, Will Hardin and wife, Makenzie, Matt Hardin and wife, Sarah, and Joe Hardin and wife, Jordan; fifteen great-grandchildren, Savannah Hartwick, Sawyer Hartwick, Laurel Wells, Landon Wells, Sydney Kate Hartwick, Lana Simpson, Bellamy Boatman, Carson Morrison, Noah Hardin, Stella Hardin, Sawyer Hardin, Trent Hardin, Whitt Hardin, Jack Hardin, and Wilks Hardin; two sisters, Bonnie Payne of Searcy, and JoAnn Phillips of Richland, Mississippi; two sisters-in-law, Mary Hohn and Sue Carlyle, both of Diaz; many nieces and nephews and a lifetime of friends.
Friends may visit at the funeral home, Thursday, March 31, 2022, from 5:00 p.m. to 7:00 p.m. Funeral services will be at 2:00 p.m. on Friday, April 1, 2022, at Jackson's Newport Funeral Home Chapel with Mr. Rick Gilreath officiating. Interment will follow at Walnut Grove Cemetery.
Those honored to serve as pallbearers are Will Hardin, Matt Hardin, Joe Hardin, Randy Lee Morrison, Brad Hartwick, Matt Wells, and Andy Simpson. Honorary pallbearers are Rayburn Williams, Charlie Pettie, and Bud Bingham.
The Shelton family requests memorials are made to the Jackson County Humane Society, P.O. Box 154, Newport, AR, 72112.