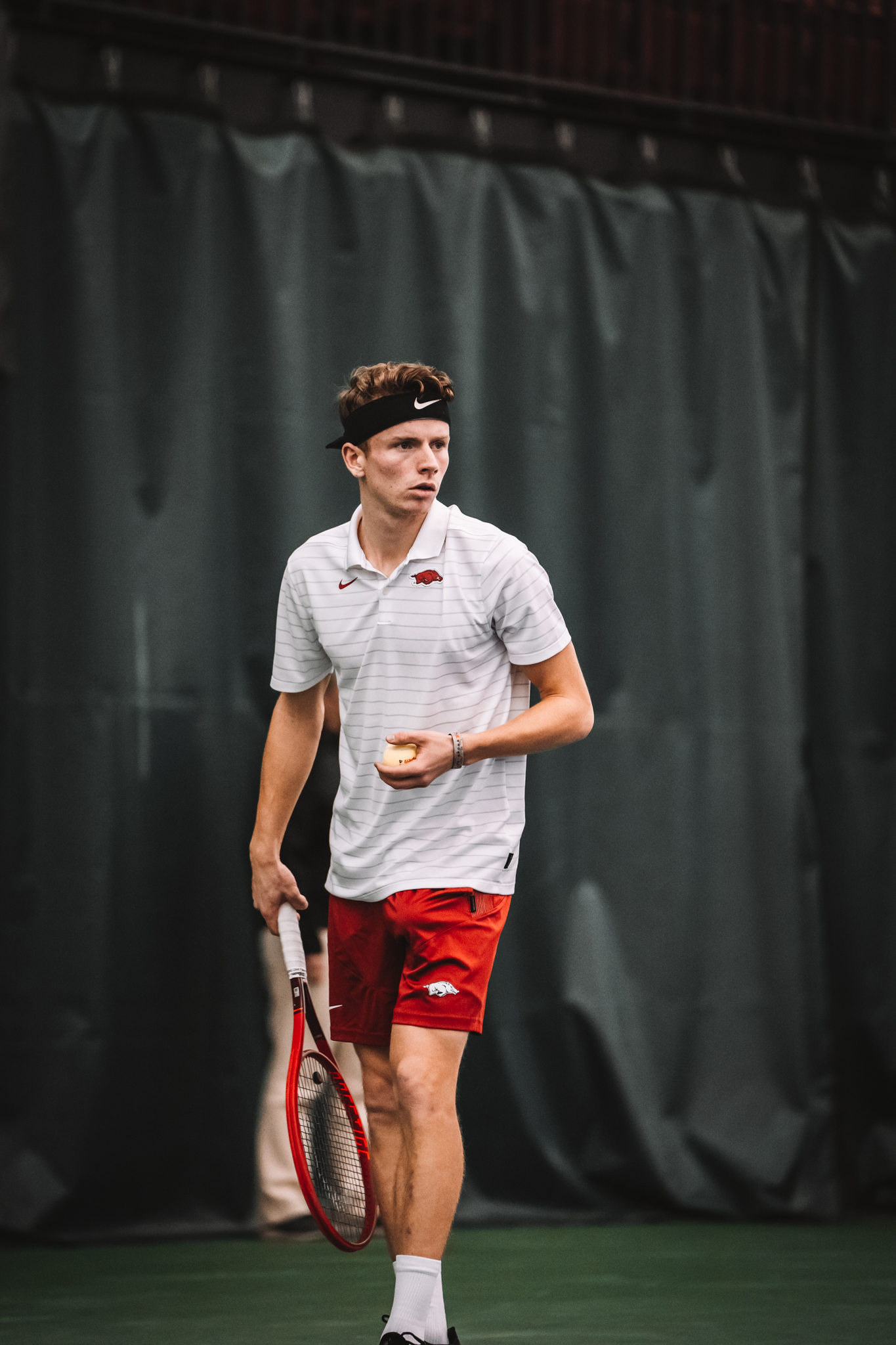 Drew Watzke January 22, 2022
FAYETTEVILLE, Ark. – Razorback Tennis (3-0) is set to complete a four-match slate over three days when the Hogs welcome the Illinois State Redbirds (0-3) to Fayetteville on Sunday for a doubleheader. Arkansas defeated Omaha in a doubleheader on Friday, winning both matches, 7-0. 
Despite starting the season 0-3, the Redbirds have lost two matches by one point, 4-3. Arkansas improved to 3-0 on the year after taking down Oklahoma State, 5-2, on Monday and then sweeping Omaha on Friday. 
MATCH INFO-
Opponent: Illinois State Redbirds
Date: Sunday, Jan. 23
Time: (Match 1) 1 p.m., (Match 2) TBA
Location: Fayetteville, Ark.
Live Stats: https://bit.ly/3AlZqnb
Live Stream: https://bit.ly/33Z9YMK
The Hogs and the Redbirds met last year, and Arkansas handled Illinois State, 7-0.
For updates, follow @RazorbackMTEN on Twitter.